Du 8 au 17 mars, nous exposerons au #FIFDH – le principal festival international dédié au cinéma et aux droits de l'homme – les bandes dessinées résultant de nos projets de sensibilisation au #Libéria. au Café Babel de l'Espace Pitoëff.
From the 8 to 17 March, we will be exhibiting at the #FIFDH – leading international festival dedicated to #film & #humanrights – #comics resulting from our outreach projects in #Liberia. @ the Café Babel at the Espace Pitoëff.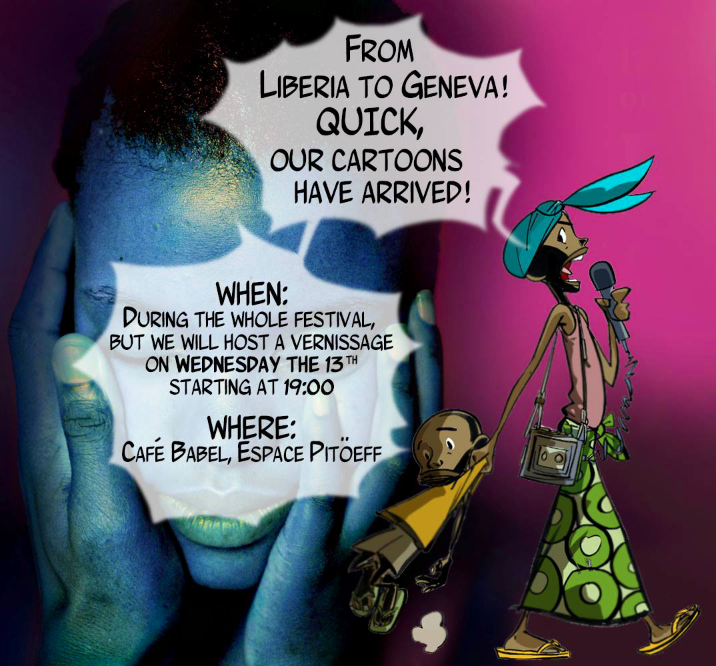 We are honored to participate in this year's @fifdh. Come and see our cartoons realized by young Liberians! Through art, they reflect on what has happened during the civil wars, and how can Liberia move forward and heal.